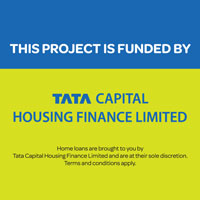 MANGALAM JEEVAL CONSTRUCTION PVT LTD. is one of the trusted and experienced Builders and Developers in Jamshedpur, Jharkhand. As a prominent builder and developer, we are engaged in Building Construction Services, Civil Construction Services, Architectural Services, Interior Decoration Services, Selling Property, and Renting/ Leasing Property. We have in depth knowledge about the market aspects and are engaged in buying and selling of the property. We deal in Residential, Commercial and Industrial Property in Jamshedpur, Jharkhand. Moreover, we also work as Commercial and Industrial Property. The services we offer are highly flexible and we offer our services at an affordable price to our clients.

MANGALAM JEEVAL CONSTRUCTION PVT LTD. was developed in 2007, under the headship of Mr. Deepak Kumar Mangalam. He has guided the team and motivated the team to work with 100% dedication. We have a team of experienced employees with us that work efficiently to fulfill the requirements of the clients. Because of their hard work and dedication, we are able to achieve a turn over of around 5 crores. We make sure that the best quality services are provided to the clients and they do not face any problem in any sort of property dealing as it is our responsibility to guide you if you have any difficulty.

Mission and Goal :-
To emerge as one of the leading Builders & Developers and achieve highest standards in the market.